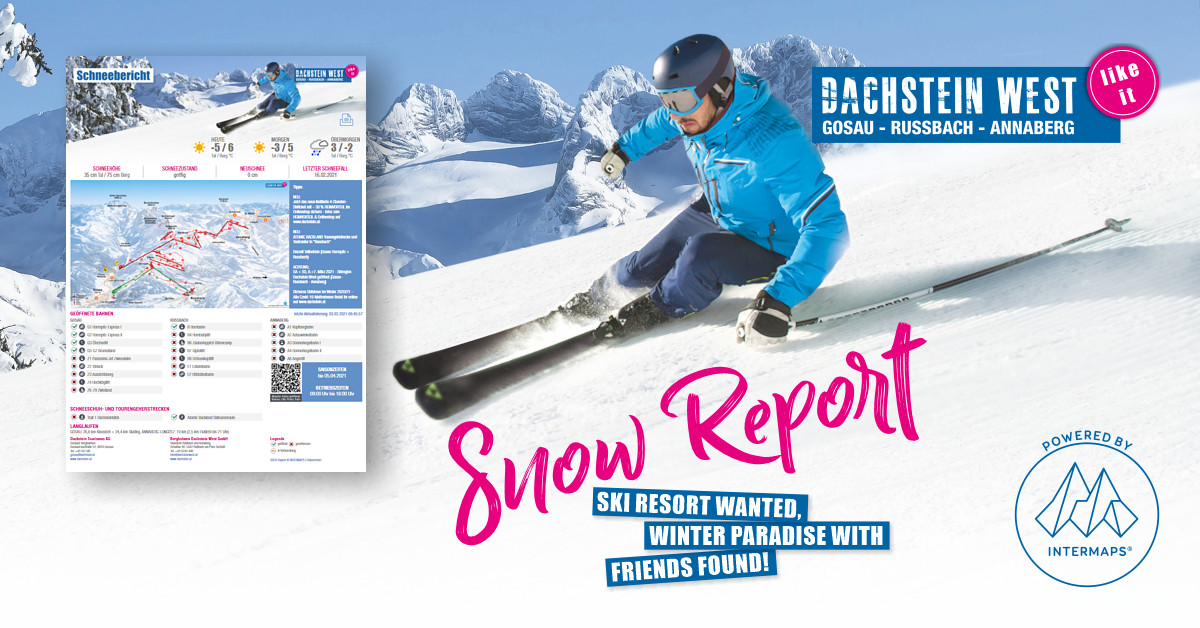 The "Dachstein-West Family" has gained a casual service - the automated snow report saves time and informs guests and landlords about the latest topics in the Dachstein West ski region!
Customer feedback from Peter Grögler and Bettina Plank from the Dachstein West ski region:
"The new snow report in the Dachstein West ski region provides up-to-date information and was an important step in terms of modernity. The data, such as weather, open systems, snow depths, etc., are automatically imported and the dispatch also works flawlessly. It is also a sign of constant further development and the information team also saves important time in the morning to collect and document all data. The snow report is a great service for both the landlord and the guest."